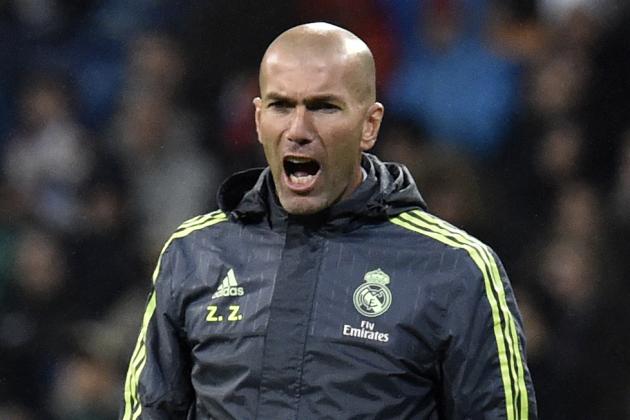 Zinedine Zidane's patience is already reportedly running out with Real Madrid midfielder James Rodriguez, with the Colombia star said to be facing a battle to convince the new manager he can be a regular first-team player.

The report comes from Alejandro Alcazar in Sport, suggesting Zidane "doesn't even want to see a painting of James Rodriguez."

In the piece, Alcazar writes the Frenchman has "realised James is not in condition to be an important player at Madrid," and even though every player is getting a fresh start under the new manager, "he's beginning to feel as though he is fighting a losing battle with James."
According to Pablo Polo of Marca, with the attacking trio of Gareth Bale, Karim Benzema and Cristiano Ronaldo all secured of their places, Zidane will find himself with a straight choice between Isco and Rodriguez. Polo claims the latter will get a chance to impress in the match against Sporting Gijon this weekend.
Rodriguez is the star player most likely under threat at the moment, especially with Alcazar claiming the attacker is currently "above his ideal weight;" his fondness for the Madrid nightlife and fast cars is also noted.

According to Fernando Baquero of Sport, Zidane was shocked by the fitness levels of the Real Madrid players, feeling as though they should be in much better shape at this point of the season. Again, Rodriguez is mentioned, with Baquero claiming he and Toni Kroos are the two players in the least desirable condition.

If Rodriguez is going to force his way into Zidane's plans on a regular basis, then he must improve his form. While three goals and four assists in 10 La Liga appearances is not a bad return, the languid style in which Rodriguez operates has deteriorated to a slack approach; it was no surprise, therefore, when Isco was thrust into the team.