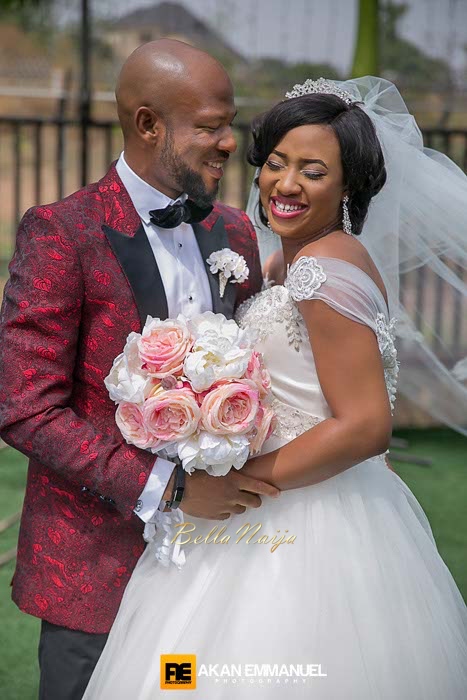 Singing sensation Flavour's manager Benjamin Omesiete and his sweetheart Ifeyinwa Onyiuke wed this December 2015 and January 2016 amidst the love of family and friends in Enugu. The bride is a beauty entrepreneur, she sells hair extensions here.

Here are their beautiful pre-wedding, traditional Igba Nkwu and white wedding photos, as well as their love story, exclusive to BellaNaija Weddings.

Flavour performed at the wedding (of course!), Selebobo and rapper Phyno as well.


***

Our Love Story
by Ifeyinwa, the bride
We met about two years ago through a mutual contact; we kept talking and realized that we were everything we wanted for one another. It was like God just needed to create the connection that was never going to be lost. We dated for a year but we didn't really get to see each other as much because of our busy lives and then in 2015 he decided to pop the question. It was a very simple but heartfelt proposal and I couldn't have imagined in other way.

It was a causal evening and we're talking about our day; Benjamin then asked if I knew what I'd be doing in 5-10 years and I said, "Nope!" He laughed and said, "you are never serious". He got up and got down on one knee, and I exclaimed saying, "what are you doing?!" He replied, "since you don't know I want to help you decide by being a part of your forever." I was speechless for about five minutes as I stared at him in disbelief. He smiled and whispered, "please don't say no"; I definitely didn't 😊