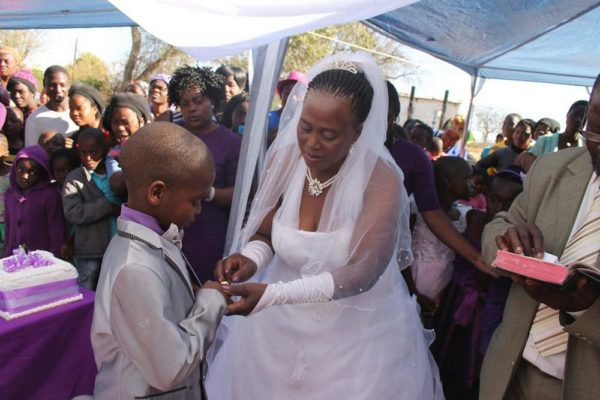 I
n 2013, BN brought you the news of an 8-year-old South African school boy who married a 61 year old South African woman to "make ancestors happy".
The boy – now 9 years old – Saneie Masilela is the world's youngest groom for the second time after remarrying the 62-year-old woman he married last year.
Although other villagers and onlookers describe the nuptials as "sickening", the young groom dressed in a silver tuxedo says he did it again to make the marriage "official".
No minding the 53-year-age gap, they repeated their vows a year later in front of 100 guests. His bride Helen Shabangu is a mother of 5, with children aged between 28 and 38 years old.
The ceremony took place in front of Helen's long-term husband Alfred Shabangu. He said "My kids and I are happy because we don't have a problem with her marrying the boy – and I don't care what other people say.