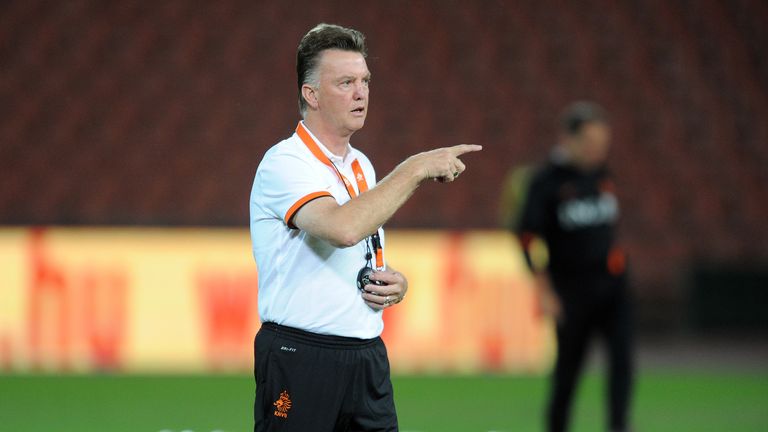 Louis van Gaal believes he has joined the "biggest club in the world" after his appointment as Manchester United boss was confirmed.
Van Gaal is currently with Holland as he oversees their World Cup preparations but he has spoken to Dutch TV about his new role, which he will take up once his duties in Brazil are over.
Van Gaal has previously won titles at Ajax, Barcelona, AZ Alkmaar and Bayern Munich, and is not holding back in his ambitions for United.
"The aim is to bring them back to the number-one position as soon as possible, because that's where they were under Sir Alex Ferguson," he told Dutch TV station RTL.
"It was always a wish for me to work in the Premier League.
"To work as a manager for Manchester United, the biggest club in the world, makes me very proud.
"I have managed in games at Old Trafford before and know what an incredible arena Old Trafford is and how passionate and knowledgeable the fans are. This club has big ambitions; I too have big ambitions.
"Together I'm sure we will make history."
Van Gaal also revealed that he would be meeting with Sir Alex Ferguson once he gets to England and does not envisage any issues with the former United boss - who is now a director at the club.